Electric heater in Greater London
2
Торговый дом Узола, LLC,

RU
London, GB
Good afternoon colleagues, Our company would like to offer you, electric heaters for galvanic and chemical processes. We are the manufactures of electric heaters from Russia, Nizhny Novgorod. We
Warm House Russia, LLC,

RU
London, GB
Pellets / Briquettes - Operational communication 24/7 . Viber / Whats App is. Call, write at any time. Also on a regular mobile number, is listed in the ad. - . + Shipping Russia / Exports Europe,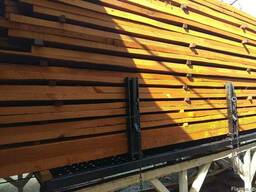 €
13,500
/pc EXW
€
12,500
-
13,000
/pc wholesale
Термообработка, LLC,

UA
London, GB
Wood thermal treatment is accomplished in constant steam saturated environment without oxygen under high temperatures that are changed and kept for a certain time (170 - 220°С) without any chemical
Сталатс, LLC,

RU
Birmingham, GB
Cherry pitting (destoning) machine PM-250 (200 – 300 kg/h) is designed to removing kernels out of fresh berries of cherry. We are excited to introduce our new and updated cherry pitter PM-250. This
Продажа фосфатных удобрений класса Grid-4 и 6, London.
Press vacuum drying chamber сушильная камера от производства, London.
$23,369 /pc from £ 23,369 /pc wholesale
×
×
Electric heater in regions
×
×