Railway sleepers in Greater London
2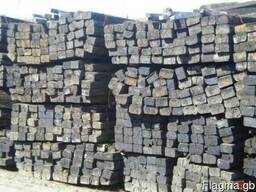 Агроимпех, Sp. z o.o.,

PL
London, GB
Used wood railway sleepers, packaging in 20 pcs bountles. Weight one slleper of 70-85 kgs.
Казахстанская Промышленная..., LLP,

KZ
London, GB
Sell urea 46% for 175$ without transport production of Turkmenistan Urea grade A, B 50 000 tons per month Application: use in industry as a raw material in the manufacture of resins, adhesives, etc.,
Cargo Forward, LTD, Truro
we are arranging transportation of goods through Odessa and Ilyichevsk ports including forwarding and documentation in port, payment for sea freight and transportation of containers by trucks or by
Cargo Forward, LTD, Truro
We are offering transport services in Ukraine, including transportation by trucks, containers though Odessa and Ilyichevsk ports and by railway across Ukraine and to/from CIS countries and Europe
Продажа фосфатных удобрений класса Grid-4 и 6, London.
Press vacuum drying chamber сушильная камера от производства, London.
$23,369 /pc from £ 23,369 /pc wholesale
×
×
Railway sleepers in regions
×
×