Women's lingerie in Greater London
1
Prlotusinternational, LS,

TR
London, GB
Women's lingerie and nightwear for spesial days, wedding, new, sexy, special.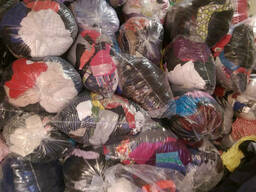 from
£
1,100
/t wholesale
Cash for clothes, home and school collections:Very good quality (undamaged, without stains, holes, bobbles) used and new clothes with tags. Includes a mix of all kinds of men, women and children's
Продажа фосфатных удобрений класса Grid-4 и 6, London.
Press vacuum drying chamber сушильная камера от производства, London.
$23,369 /pc from £ 23,369 /pc wholesale
×
×
Women's lingerie in regions
×
×